We're off to a great start this new year – we're pretty excited for what 2019 holds for us, are you!? I mean, sure, the weather hasn't been great . . . as I sit here in the store, with the rain pouring down, threatening to freeze later this afternoon, but still, we're glad to be here, and we're certainly glad you like us being here! Ha!
This week has been exceptionally full for us actually. Event wise. And, to be quite honest, I've been playing a bit of catch up since 2019 rolled in. I spent the last few days of the year making a 'year-on-a-page' calendar so I could work on planning out events for the year, and what really ended up happening is I spent much more time painting pretty leaves on a giant piece of watercolor paper that the actual calendar proved to be sort of . . . futile.  Nevertheless. I learned that I need to create more, be in the moment a little more, and focus myself on that creation in a way that doesn't always mean making AND selling. That's hard for us artists, right? We're trying to make a living, but we're also trying to live.  Survive or Thrive ? Are they mutually exclusive?
My dear (shall I call her my best?) friend Jessica from Cup & Kettle and I have been working on creating a new business venture since mid to late last year, (I'll get more into that later) and one of the events that came from that is this Boss Lady Book Club that met for the first time this week. We read the book The Immortalists which deals with (obviously) themes of immortality and Fate and magick and the like, but also this idea of 'are you LIVING, or just surviving?' And yes, while that can be deep and thought provoking and also overwhelming, we can also talk about that in regards to our art making, right?
Are we creating art just to sell? Are we creating art because it makes us happy? Are we creating art for both of these reasons? For more than just these reasons? Why do you make? Why do you . . . art?
For the past year I've definitely been making just to survive and keep my business (Conduit Press) afloat. It's what I had to do. Or I thought so at least. I know that I am happiest when I'm creating new designs, when I'm branching out of my known medium and combining new knowledge (screen printing for example) with my base camp, so to speak. But, sometimes, we just don't have time for that. We have to pay the bills and fill the orders. That's a business, right?  And while making to sell does provide some kind of contentment (for me – because at the end of the day I want to be 'seen' as successful right, and being successful means running a business that has a positive reputation for fulfilling orders and is constantly growing and churning out (new) products) it's just not the same as just making to make. You know? Does this make sense?
So – that brings me to this week – where we hosted a Love letter writing session to fill our walls for the upcoming February Gallery Walk. A few months back Chelsea and I were in NYC (selling Conduit Press like a boss) and we came across a tiny little gallery hosting some kind of hand-written stories on their walls and it was mesmerizing. Combining the art of writing with the notion of visual art on a gallery wall had my wheels turning immediately on how we could host something similar here at Gather. Fast forward to now, and my gallery wall is empty for the month of Feb (because Nov and Dec took me by storm and I forgot that 2019 existed for a minute) and I think about what's coming up in Feb (Valentine's) and my current mood (so in Love) and somewhere in the back of my subconscious is this notion of words on paper on a gallery wall, written by strangers – and Love letters came to fruition. I decided to ask one of our customers who happens to be a local poet and writing professor to facilitate a Love letter writing session, because what is a Love letter if not a poem? And so, this past Thursday we hosted Love Letter(ing) with Lisa Kwong and honestly, I couldn't be happier with how the event went.
Sometimes it's not about numbers. Ok, let's be real, the ONLY time it's about numbers is tax time and when rent is due. So, let's just pretend those don't exist for now;) I convinced a few of my favorite people (and best friends) to come hang out with me and write Love letters that evening, and Lisa also brought in a few writing buddies from her life. So we had a nice intimate group to share in this rather awkward event, now that I think about it.
When I first envisioned it – all I could think was – we all write Love letters every day. Sure, most of the time they're in text form, as in digital on a screen or phone. Or on the bathroom mirror after it gets fogged up from a hot shower. Or maybe left on a car windshield, under the wiper blade, folded up just like when you were an 8th grader passing notes in Calculus class. Oh wait, that's just me. I guess maybe I write Love letters  a lot. So it didn't occur to me that it might be awkward for people, to be that vulnerable. To share that part of themselves with . . . well, strangers. And so, when we sat down all together to write – Lisa, our facilitator, had come up with some prompts to get us over that hump, so to speak. She knew it would be difficult, awkward, arduous even.
Her first prompt was for us to write a Love letter to ourselves. Past. Present. Or future. We gave ourselves 5 minutes, and we each took our college ruled notebook paper and started to scrawl our battered script handwriting over its lines. Most of us (I imagine) don't write much on paper anymore, so this alone was new to us. I faltered. I started writing first to my past self. Dear ten year old Talia. Dear strong, independent, naive 10 year old Talia. . . . there was more. But I stopped. I wasn't writing a Love letter. Ok, dear present Talia. Nope. That went nowhere fast. Dear future Talia. Dear beautiful, smart, strong Talia . . . more words. But none of them mattered. Time's up.
Next prompt: write a Love letter to a celebrity. Ok. I got this. My strength is in tangible, tactile detail. I can write a letter to some perfect stranger, as long as I provide enough support. As long as I can place myself next to them, even in some imaginary world. But who?! Who do I want to write a LOVE letter to? Three minutes into our five minute timer and finally I give in and write to Amanda Palmer (because I've been reading her book The Art of Asking and slowly falling in Love with her).
Dearest Amanda Palmer,

Damn Girl. You are so strong. Your strength lies in the words on the pages I've been reading these past couple of weeks. You are teaching me to ask, slowly. You are teaching me to listen . . . .(redacted for space)

I want to live as a house fly on the wall of your art space at Cloud Club listening to The Legendary Pink Dots while Neil watches the baby in the bedroom where your keyboard lives. I want to make you a breakfast of sweet flaky pastries and sip hot English Breakfast while you get your bridal dress on and I paint your face white. I want to be those milk crates you stand on in Harvard Square. I want to be the flowers in your hand . . . (redacted for embarrassment)
Times up. (I'm now noticing I like to write Love letters to women and tell them how strong they are . . . )
I was getting the hang of this. Next prompt: write a Love letter to a community, OR an object you can't live without. After making in bad taste jokes about writing to a sex toy, we began. I couldn't find a community . . . the letter was not Loving. No matter which community I managed to write to. Finally, I wrote to my ball point pen. I have a Love affair with office/school supplies. It made sense.
Prompts over. Time to talk.
What was difficult? Why? What was easy? Why? For some in our group writing the Love letter to themselves was the easiest. For me, clearly, it was not. For some in our group it was difficult trying to not sound cliche, or  . . . quite frankly, stalker-like. One of my letters literally had me writing 'Talia, you sound like a stalker- you are not Sting! (every breath you take)" For me . . . hmmm. I spoke about how it's hard to be positive sometimes and this exercise had me a) realizing that and b) wanting to change that.
In many ways we often only share our negative experiences with the world around us. We post on FB about getting a flat tire, or a parking ticket. About our cancelled flight or about our kids not sleeping through the night. We share stories with our friends about work meetings running too long or our partners not reading our minds. Yes, we share positive stories too (I personally overshare way too many adorable photos of my kid as a baby these days, but that's just me), but sometimes, too many times, the negative stories outweigh the positive. Or. . . maybe it's me. I can take that. I find it hard sometimes to share positive stories without it feeling like a 'humble brag'.
FB status: I woke up in a great mood this morning and had the best breakfast made by my favorite person and my kiddo snuggled me in bed for the better part of an hour.
Why can't I write that? Instead, I often write nothing. I keep those positive stories inside me, to fuel me for the day. But . . . why not share them, to fuel everyone for the day (instead of all those damned news stories that cloud our feeds).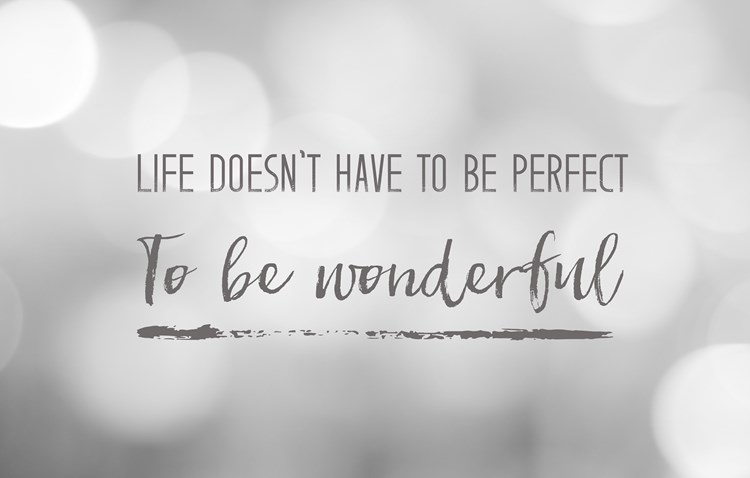 Anyway – this is getting WAY long, and that was SO not my intention. My intention was to share two very important things:
1. Sometimes, us artists, we have to make JUST to make. And that's it. And mostly, that's a lesson to myself. Not a resolution. I don't do resolutions. Just, 'hey talia, take some time this year to sit back and just make for FUN, with your friends, and also by yourself . . . and because of #2 (coming up next) that includes writing – write more!'
2. Love letters are hard because Love is hard because being vulnerable is hard and writing it down is fucking hard. But, it's SO worth it. I miss writing. I Love to write (see, that's why this is like forever long) and i Love talking about writing and being vulnerable and sharing that with  . . . you. So do it. And also . . .
3. Share those positive moments. Because, well, because you have them to share.
That's all. I'm gonna go back to writing Love letters for our Gallery Walk this Feb. Eventually I'll write one that I want to share . . . but also, maybe I won't.
Do you want to share a Love letter? Write it on notebook paper and drop it off at the store! It can be to anything, or to anyone or anything! Want to read your Love letter at the opening, come in at 6, and listen to Lisa Kwong read, and then we'll leave it open to the floor for anyone who wants to share. Let's Love. More Love.
-t