My last post was a bit . . . negative. And I knew that going in, but I still hold true to the fact that I needed to let it out. I'm not ashamed of that. But, now it's time to look for the helpers.
And so I am. Here are just a few wonderful things that people in our community are doing – and I'm amazed, inspired, uplifted and given hope by each and every one of them, and you.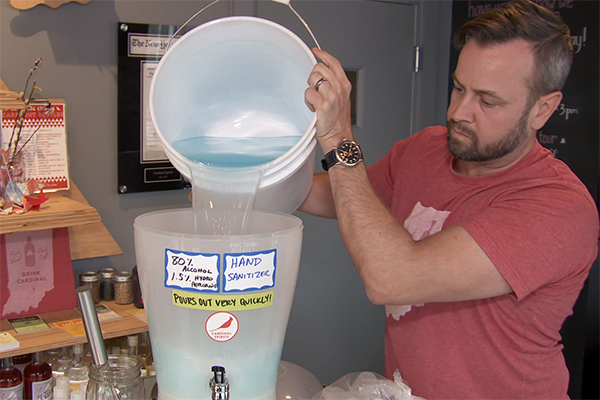 The amazing folks over at Cardinal Spirits have been producing hand sanitizer in their distillery and providing it for those in need, included, but not limited to our local homeless shelter, first responders, delivery drivers and more.  Find out more here: https://cardinalspirits.typeform.com/to/bIQxxV
Jeff Mease and his team at One World have been providing one meal a day for families that have been put out of work in the restaurant/service industry during this time.
Local restaurants like BuffaLouie's and DeAngelo's are giving free school lunch for kids.
Locally owned retailer Goods for Cooks is offering free delivery if their customers give to local food banks, and are taking boxes to take to Mother Hubbard's Cupboard since they're close to running out.
Abby Ang (I think- and others I'm sure) created Monroe County Area Mutual Aid for Covid-19 – which is FULL of helpers and positive people giving everything they can at all hours of the day.
Cardinal Stageis posting Quarantine Cabaret Mon/Wed/Fri at noon; featuring present, past, and future actors and entertainers.
Cardinal Spirits is hosting a variety show (this Friday) to help keep your spirits up!
Wonderlab is offering virtual programming for all those kiddos at home!
That's just the tip guys! These are the things that just show up in my feed every day without any digging, imagine all the helpers we could find if we looked! I'm going to keep digging, and keep paying attention to all the WONDERFUL that our community is doing. Because, I know, deep down, Bloomington has our back, and we have yours.